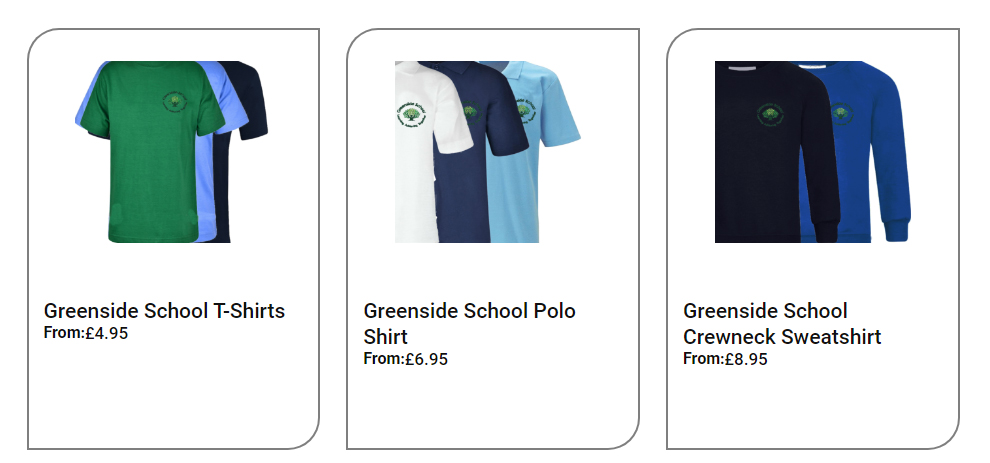 School Uniform Policy - 'School Colours'
The school colours are based on the school colours of light blue t-shirt/polo shirt and royal/navy blue sweatshirt/fleece. Good quality blue sweatshirts, polo shirts together with navy fleeces are available for sale from most supermarkets and chain stores. School colours make an important contribution to the recognition of a school day for many of the learners and wearing a school colour can reinforce a sense of community belonging and can avoid their best clothes being spoiled. Please ensure that your child is dressed in clothes that he/she can easily manage. Younger children benefit from pull-up trousers and skirts and non-laced shoes.
School Colours Expectations
The following simple, but smart (no logos), colours are suggested for all learners at the school, but are not compulsory, school colours with logo are available if wanted from https://www.essentialschoolwear.com/

Light blue blouse / shirt / polo shirt
Royal Blue jumper / cardigan / sweatshirt without logos (Navy for year 7 and above if they would like).
Suitable shoes for outdoors / closed toe sandals
If you would like information on second hand colours please contact the school office and ask for Dawn Brown
Greenside is able to support parents and carers who are unable to afford our uniform, please call Dawn Brown on 01438 315356.